Why Choose Us ???
Changzhou GaoChuang Exhibition Products Co., Ltd. was set up at 2001,
We're located at Changzhou City , near Shanghai.
We are professional manufacturer of Aluminium Modular Exhibition Booth Stands for
more than 10 years in the exhibition industry, and mainly exported to overseas market .
Main products:
Quick Show Booth ( EZ Wave Tube Booth )
Shell Scheme Kiosk Booth System
Maxima System Booth
Showcase Display
Floor System
Fabric System
Display Wall System
Assistant System
Truss System
Expo Furniture
Expo Electrical Equipment
Superiority of Competition
1. Compatible with OC Exhibition System
2. Real Competitive Cost
3. Service Consciousness
4. Stable Quality Control
5. Geographical Advantage
Quality Control Quality Process Control
1.Raw and auxiliary materials - into the area to be seized - qualified goods shelves, return
nonconforming product - shelves to the material inspection records of raw materials - the
whole production process to track the production process.
The production of production - processing of metal raw materials - the first time, to check
eligibility, they can be bulk, at the same time carry out inspections every hour - completed
after passing the final by the QC check proofing - At the same time, Transfer card go with
the work piece transfers (that is, the number of processing requests, tasks, single number,
the quality of the state, etc.), and circulation records of cards - in the process of
assembling the product, class and group leaders responsible for the quality inspection
process, QC personnel responsible for product inspection and records ( standard
samples for the customer to confirm). No signage approved, no transfer.
3. The finished products - procedures for storage, finished product sampling at the same
time - on the qualified product delivery, trace the reasons for substandard products and
the corresponding improvement – finally finished the product record.
Our Service
GaoChuang Corporation culture (work seriously and sincerely treat people) transmitted to
the customer service and timely services: Although the time difference, but we will use
the services in time to make up the difference, as far as possible Commitment to quality:
we will be responsible for the product design as well as functional defects.
Geographical Advantage
We are located in the hinterland of the Yangtze River Delta, has a wealth of industry chain
matching There are sufficient reserves of talent Labor cost advantage, secondary cities
Convenient transportation, adjacent to the largest Port Shanghai.
Welcome to visit the factory for cooperation!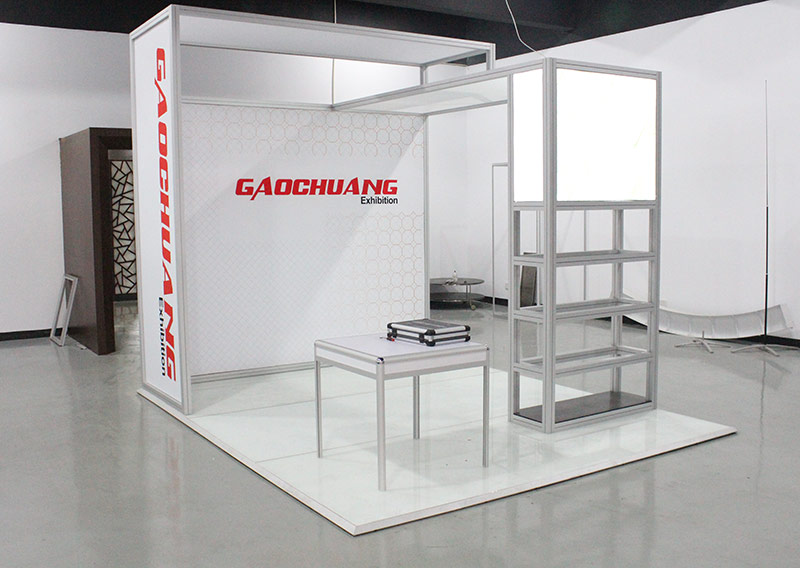 Please Contact : Mr. Andy Liu Overseas Business Manager
Changzhou GaoChuang Exhibition Products Co.,Ltd.
Address : Yaoguan Industry Area,Wujin District,
City :Changzhou, Province : Jiangsu China Zip Code : 213102
Tel / Whatsapp : +86-137-7685-9435 Fax : +86-519-8870-6209
Email : sales@gc-exhibition.com; andyliu83@188.com
Wechat : andyliu519
Skype : philips258@hotmail.com